Extended Whale Watch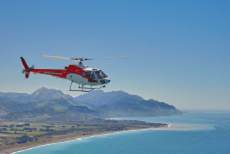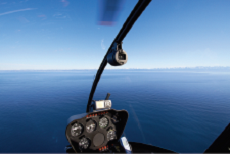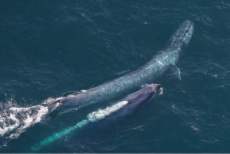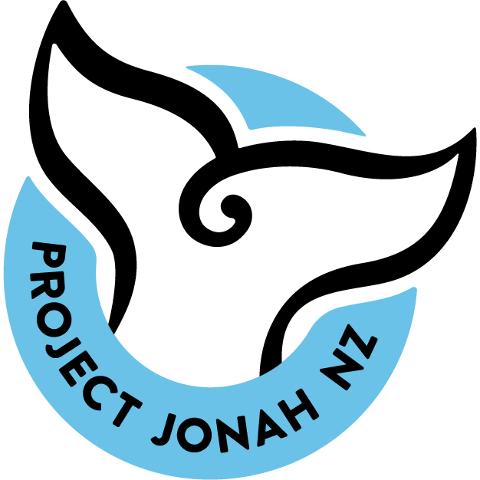 Duration: 40 Minutes (approx.)
Location: Kaikoura, New Zealand
Product code: extwhawat
If you cannot see the departure time you would prefer, please email info@kaikourahelicopters.com or call us on +64 3 319 6609 for more availability.​
Depart from our beach front heli-pads and within minutes be in the spectacular environment that plays host to one of the worlds largest marine mammals, the magnificent Sperm Whale.
This flight allows you extra time in the whale area to view these majestic creatures of the deep. This also gives you the possibility of viewing dolphins for just a little extra
- A better option for when the whales are feeding further off shore or are holding their breath for longer than expected
- More chance to view any transient baleen whales - these whales typically spend short surface intervals (one to 4 breaths) followed by long periods under water (often 2-5 minutes), the longer flight time gives us longer wait for them.
- Depending on the location of the Sperm whales, gives us more time to search for dolphin and /or fly along the Kaikoura southern coastline on our way back to land.
Approx 40 minutes flight
Minimum numbers apply. Minimum adult passenger numbers apply for flight to depart.
Kaikoura Helicopters supports Project Jonah, a registered charity existing for one simple reason – to help marine mammals in desperate need. Their vision is to create a world where these animals are respected and protected. Project Jonah has pioneered whale rescue techniques, and has shared this technology and expertise with the rest of the world. Kaikoura Helicopters actively support Project Jonah with funding and welcome our guests to have the option to donate as well when paying for their helicopter trip.Thank you. https://www.projectjonah.org.nz/